You can find your grill's firmware version in both the Traeger app and on your grill's controller.


FINDING FIRMWARE ON YOUR GRILL'S CONTROLLER
On your controller, navigate to MENU > SETTINGS > ABOUT GRILL.


FINDING FIRMWARE IN THE TRAEGER APP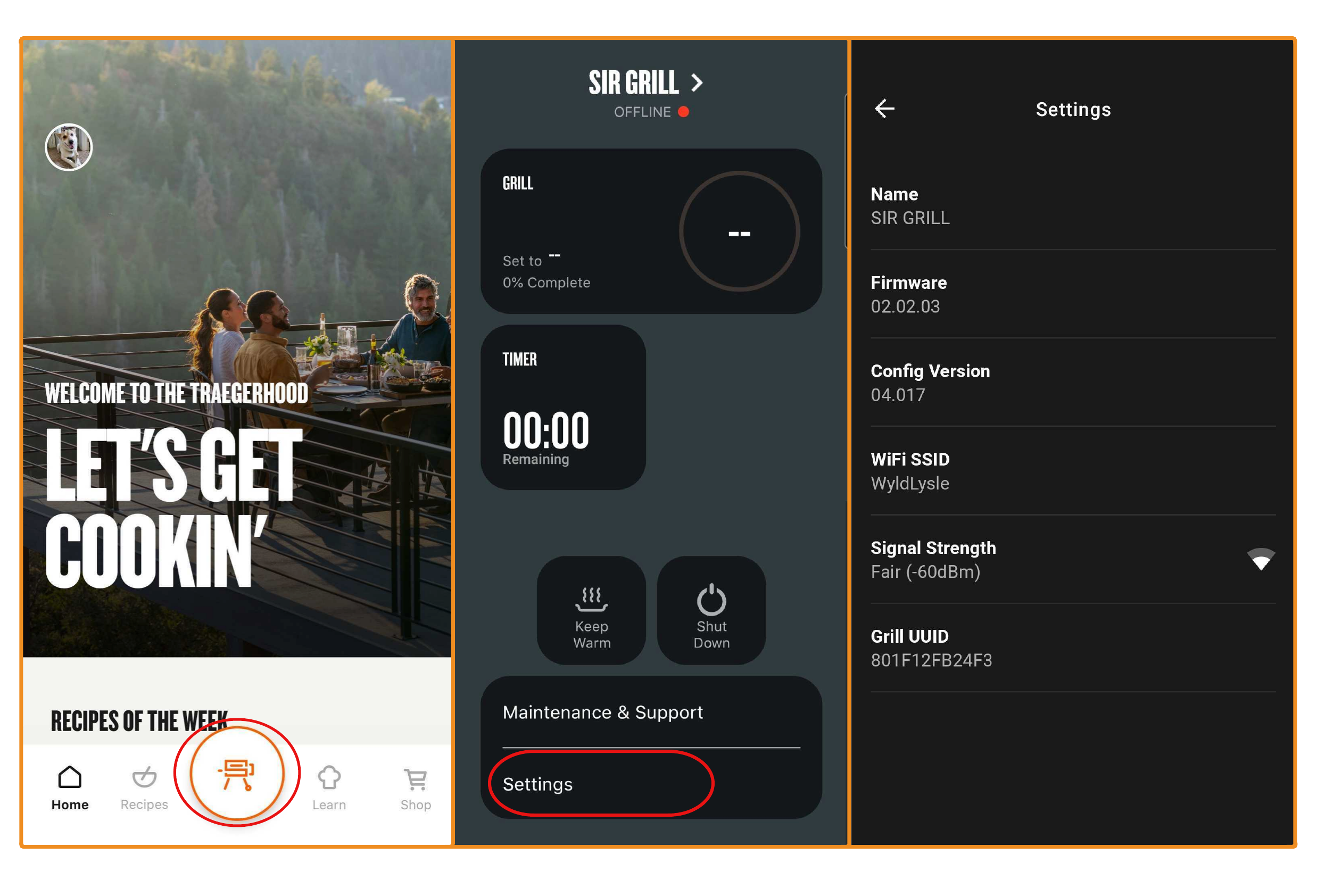 Tap on the grill icon at the bottom of the app's home page.
Tap, Settings.