Your Traeger doesn't need to hibernate all winter. When the weather dips below freezing, throw on a Thermal Insulation Blanket and get your smoke on. It's heat resistant and acts as a buffer between the elements and your grill, which reduces the amount of fuel needed to compensate for freezing outdoor temperatures.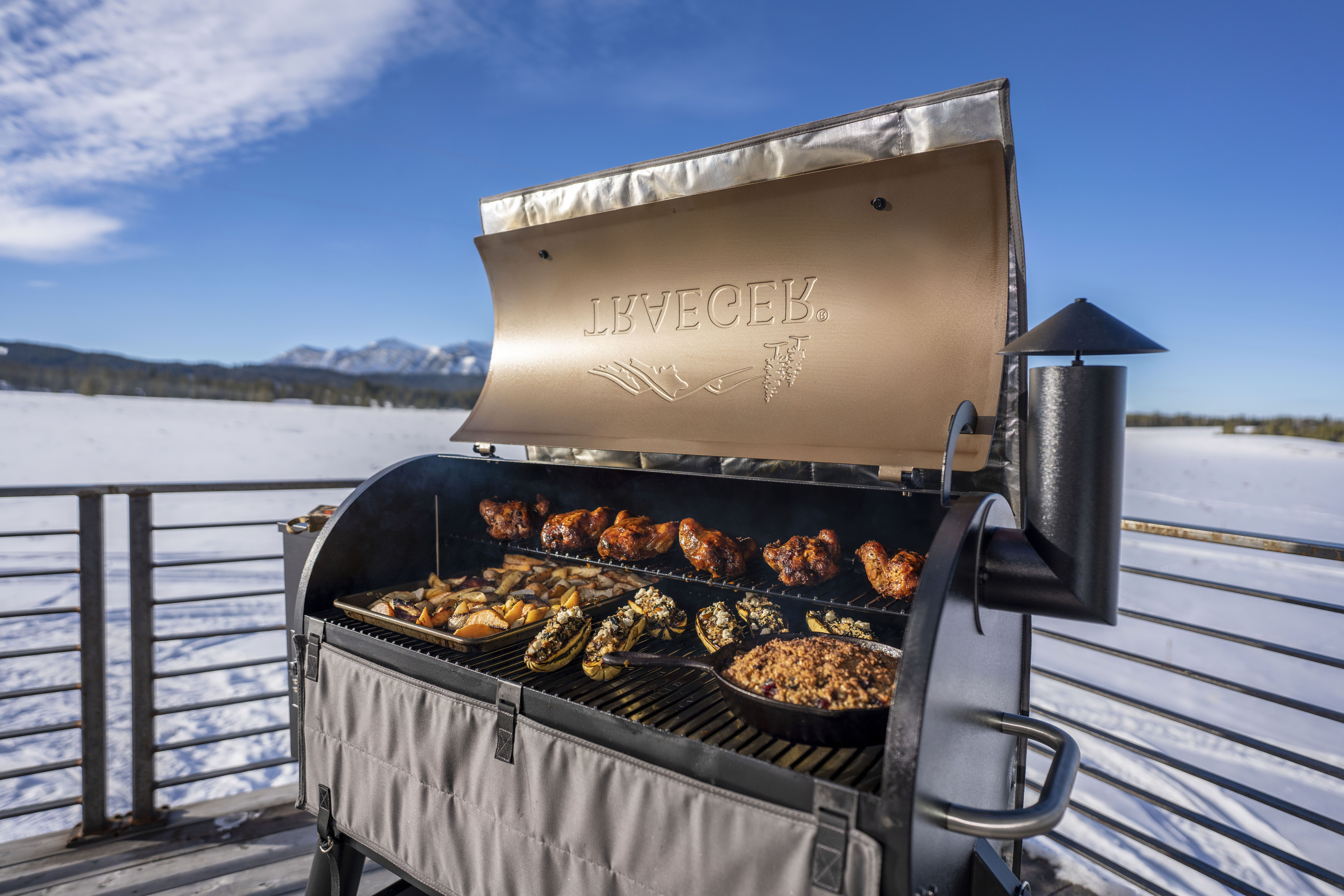 Safety & Usage
Insulation Blankets are a great way to help your grill reduce pellet consumption in colder climates; however, they are not meant to be used year-round.
We recommend only using an Insulation Blanket under the conditions below:
The ambient temperature is 30° F (-1°C) or lower
Use only when the grill's temperature is 350°F or lower.
Do not use the insulation blanket if you are planning a cook in temperatures above freezing or a cook that requires the grill to be set higher than 350°F, as this could cause damage to the grill and the blanket, and in some cases, fire.
Insulation blankets are not recommended on grills with front-folding shelves.


Maintenance & Care
Do not machine wash
Wipe down the cover with with warm, soapy water or a mild detergent.
Do not use harsh chemicals like bleach.


Compatibility
The Traeger Insulation Blanket is custom-designed to fit only specific grills. Since some higher-end grill models are engineered with more insulating technology, those grills do not require extra help to maintain their internal temperature.
The grills below are compatible with Traeger's Insulation Blankets.
Eastwood 22
Eastwood 34
Heartland
Homestead
Lil Texas Elite 22
Prairie
Pro 20
Pro 22
Pro 34
Pro 575
Pro 780
Ridgeland
Texas Elite 34