Information on Traeger's Stainless Steel Basket and how it fits on your grill to cook smaller items.
*This is a different product than the ModiFIRE Stainless Steel Fish and Veggie Tray.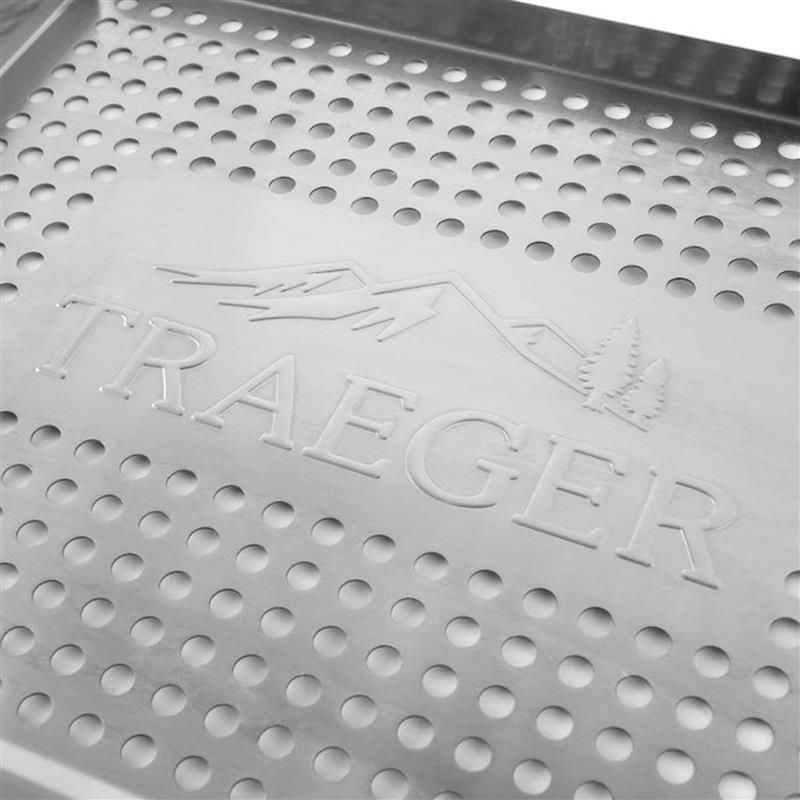 Stainless Grill Basket Specs & Features
Confidently cook chopped veggies, shrimp and other small items on the grill using this Stainless Steel Grill Basket. The small holes prevent food from falling through the grates while still allowing heat and smoke to circulate evenly.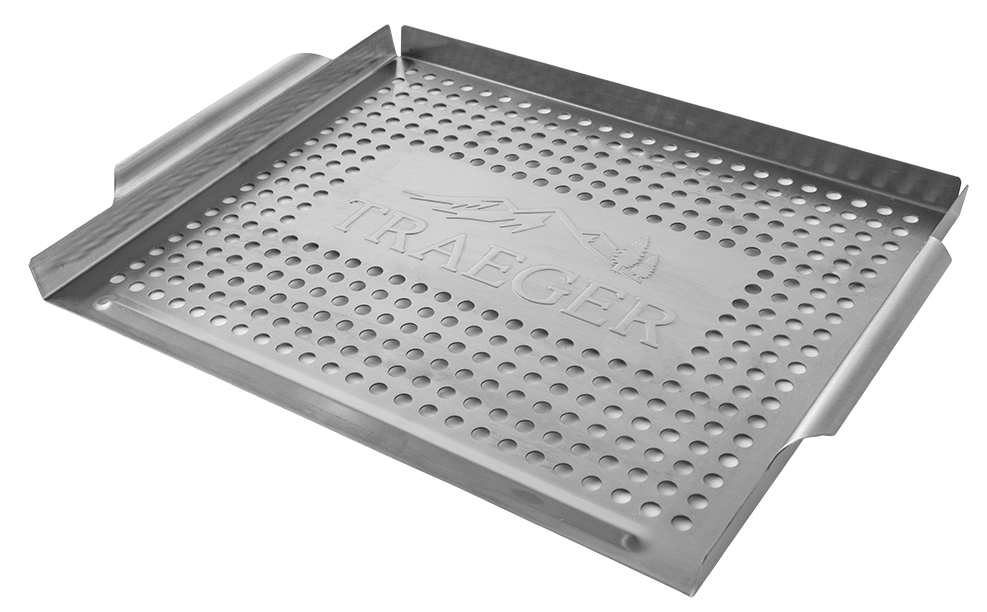 SKU
BAC585
Buy on Traeger.com
https://www.traeger.com/accessories/grill-basket
Dimensions

15.75" x 11.5" (whole tray)

Grill Compatibility
All grills
Features

Prevents losing food through grates
Stainless steel for even cooking
Holes allow heat and smoke to circulate
Raised edges stop food from rolling off
Best Use Practices
The following practices will help customers have the best nonstick cooking experience and prevent discoloration:
Allow the stainless grill basket to heat up in the grill during preheating BEFORE adding food.
Place food on an already-hot tray rather than placing a cold tray with the food already on it into the preheated grill.


How to Clean Your Stainless Grill Basket
Allow the Stainless Grill Basket to cool.
Clean with regular dish soap with a plastic scraper, stiff brush, or dish sponge.

Avoid steel sponges.
Burned or sticky foods should always be scraped and cleaned from the surface.

Before cooking, pour small amounts of high-smoke-point oil (we recommend avocado or refined vegetable oil) onto a paper towel and wipe across all internal surfaces of the tray.