Many people think of a thick, billowing, white smoke when they think of smoking meat -- this is NOT the type of smoke we want. Often, the smoke is so thin it only appears as heat waves coming off the grill; however, it is there.
IF I CAN'T SEE SMOKE, HOW DO I KNOW MY MEAT IS SMOKED?
The process of smoking food is defined by the process of exposing food to smoke with the purpose of cooking or flavoring. Because you are grilling with a pellet-fueled Traeger grill, your food is, by definition, smoked. While you may not be able to see heavy smoke coming from your grill, you will be able to see and taste evidence of the smoke in the meat itself.
The most common evidence of smoked meat is the infamous smoke ring: a pink-colored ring around the perimeter of your meat when you cut into it. Keep in mind that some cuts of meat display this more prominently. Below you can see that our Smoked Midnight Brisket displays a smoke ring much more prominently than our Smoked Wild Turkey Breast.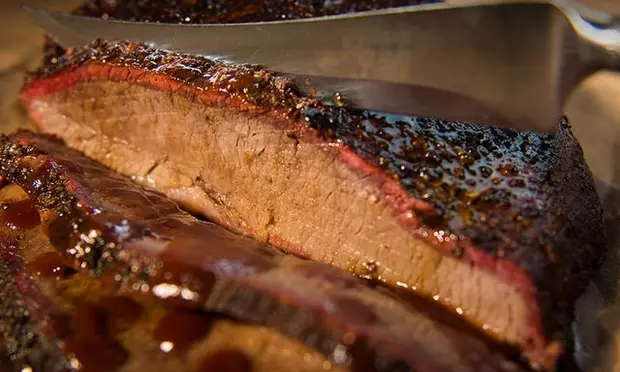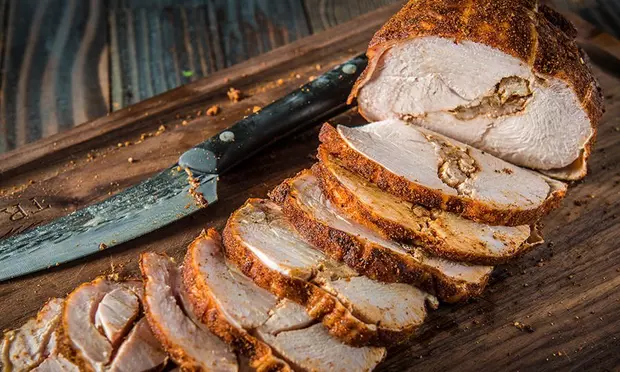 I WANT MORE SMOKE FLAVOR
Grill at a lower temperature for a longer time.
Place food on the upper racks instead of the bottom rack.
If your grill has it, use the SUPER SMOKE function.