How to install your induction cooktop in your Timberline and Timberline XL grill.
What's in the Box?
The induction cooktop includes the cooktop, lid, lid holder, owner's manual and hardware.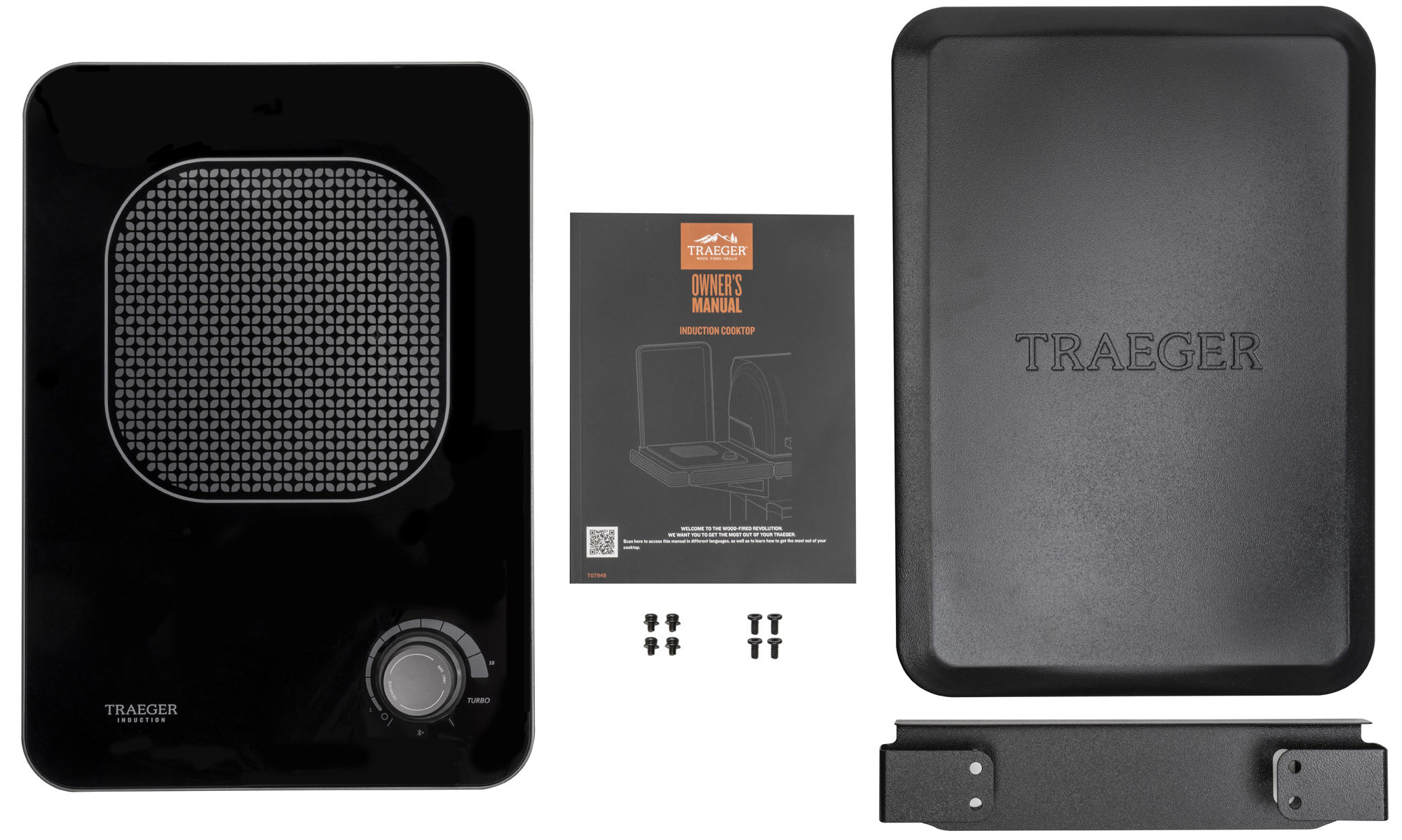 Where's My Cooktop Installation Hardware?
Cooktop hardware is in a small, zipper bag with manuals and other documentation. It is not in the assembly hardware blister pack.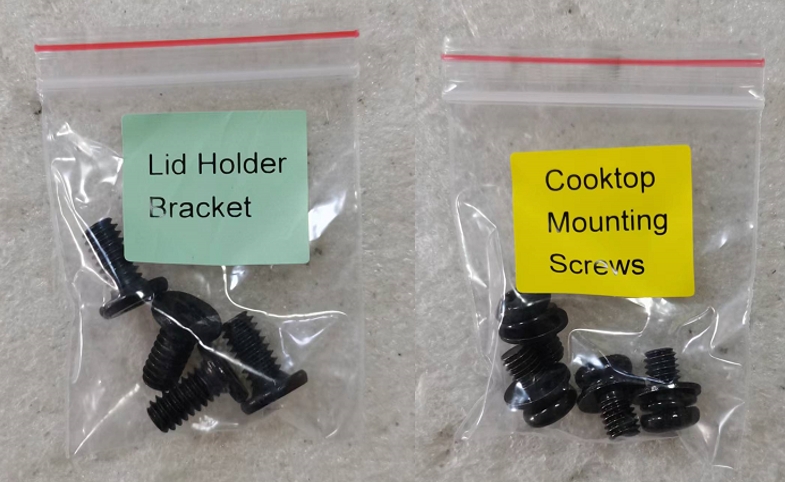 The following hardware is included in the cooktop hardware kit.
M6x10 Black zinc coated Philips screw (4)

This is a Metric screw. While similar in size to a 1/4-20 screw, do not use a 1/4-20 screw as a replacement--it could damage the cooktop during installation.

.0312" Split Lock Washer (1)
M6x10 Black Zinc Coated Screw (1)
1/4"-20 unc, 1/2" long, ulp socket screw (4)
Installing Your Induction Cooktop
The induction cooktop installation instructions can be found on page 6 of the grill's assembly guide
Install the lid basket to the back of the side shelf.



Place the Induction Cooktop into the side shelf, making sure the power cord passes down and through the side shelf opening.

From the underside of the side shelf, secure the cooktop in place using the cooktop mounting screws.

Plug the cooktop power cord into the grill's power supply, located behind the pellet hopper.



Pro Tip: Your grill has two cable management brackets on the backside of the grill that you feed the power cord through to prevent the cord from hanging loose from the grill.

You're ready to pair your cooktop with your grill!