Learn how to install your firepot correctly in your touchscreen Timberline or Ironwood grill.
Related Articles:
The firepot in Traeger touchscreen Timberline and Ironwood grills has been redesigned from previous models, moving from a cylindrical shape to a box, and is now an easily removable piece. This new firepot design enables the induction fan to blow residual ash out of the pot and directly into the grease tube. It also improves slow startups and reduces ash buildup experienced in previous models.


Applicable SKUs
How to Install Your Firepot
IMPORTANT! New, unassembled grills have a piece of cardboard in the firepot cavity. Remove this piece of cardboard prior to inserting the firepot into place. Failure to do so can result in a grill fire.
Open the grill lid and remove the grates, drip tray, and heat shield.
If replacing, remove the old firepot by lifting the elongated tab beneath the auger and pulling upwards
If assembling a grill for the first time, make sure to remove the cardboard that sits in the ignitor cavity prior to installing the firepot.
Slide the new firepot in place by putting the elongated tab beneath the auger tube and dropping the firepot into the ignitor cavity.



NOTE: The lip/tab of the firepot can easily get caught on the edge of the auger tube if you do not place the firepot inside correctly. This can lead to pellets dropping underneath the firepot and potentially cause a pellet fire.


Reinstall the heat shield, drip tray, and grill grates.


Incorrectly Installed Firepot
You can see in this image how the lip of the firepot is caught on the auger tube. This creates a gap between the firepot and the grill's base, which can result in temperature management issues caused by pellet overflow and pellets falling underneath the firepot.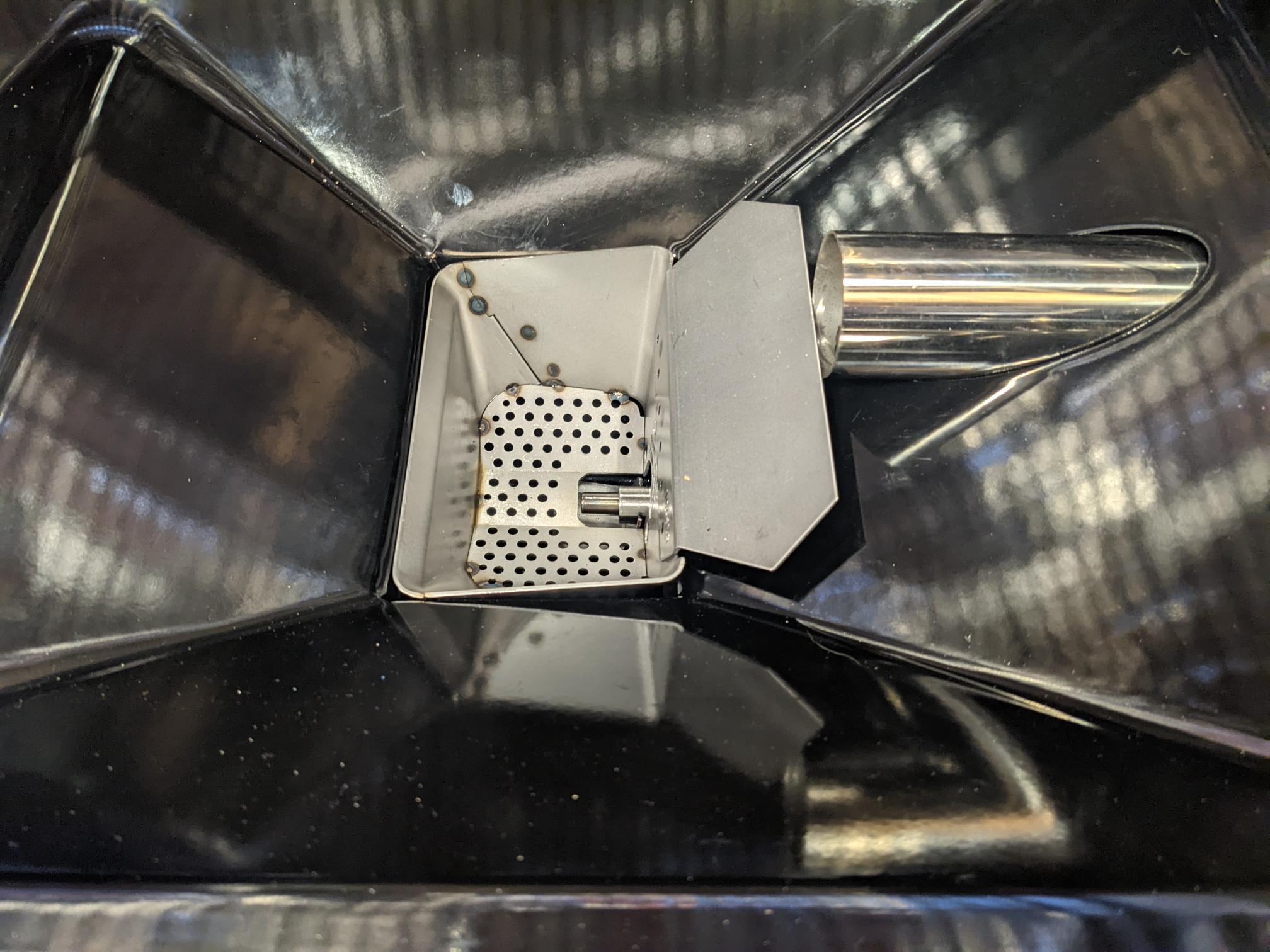 Correctly Installed Firepot
See here how the firepot lip is flush with the grill's base. This will ensure all pellets coming from the auger tube end up in the firepot.