Steps to ensure proper wire connection when you get errors noting a component is disconnected on your AC grill.
NON-WIFIRE ENABLED (AC) GRILL WIRING
Turn off and unplug the grill.
Unscrew and remove the grill controller from the hopper.
Disconnect each connector on the back of the controller.

Gently pull on and wiggle each plug to disconnect.

If the connector is not disconnecting, spray a small bit of WD40 on the connector and try again.

Reconnect each connector. Follow the chart below to ensure the proper connectors are connected.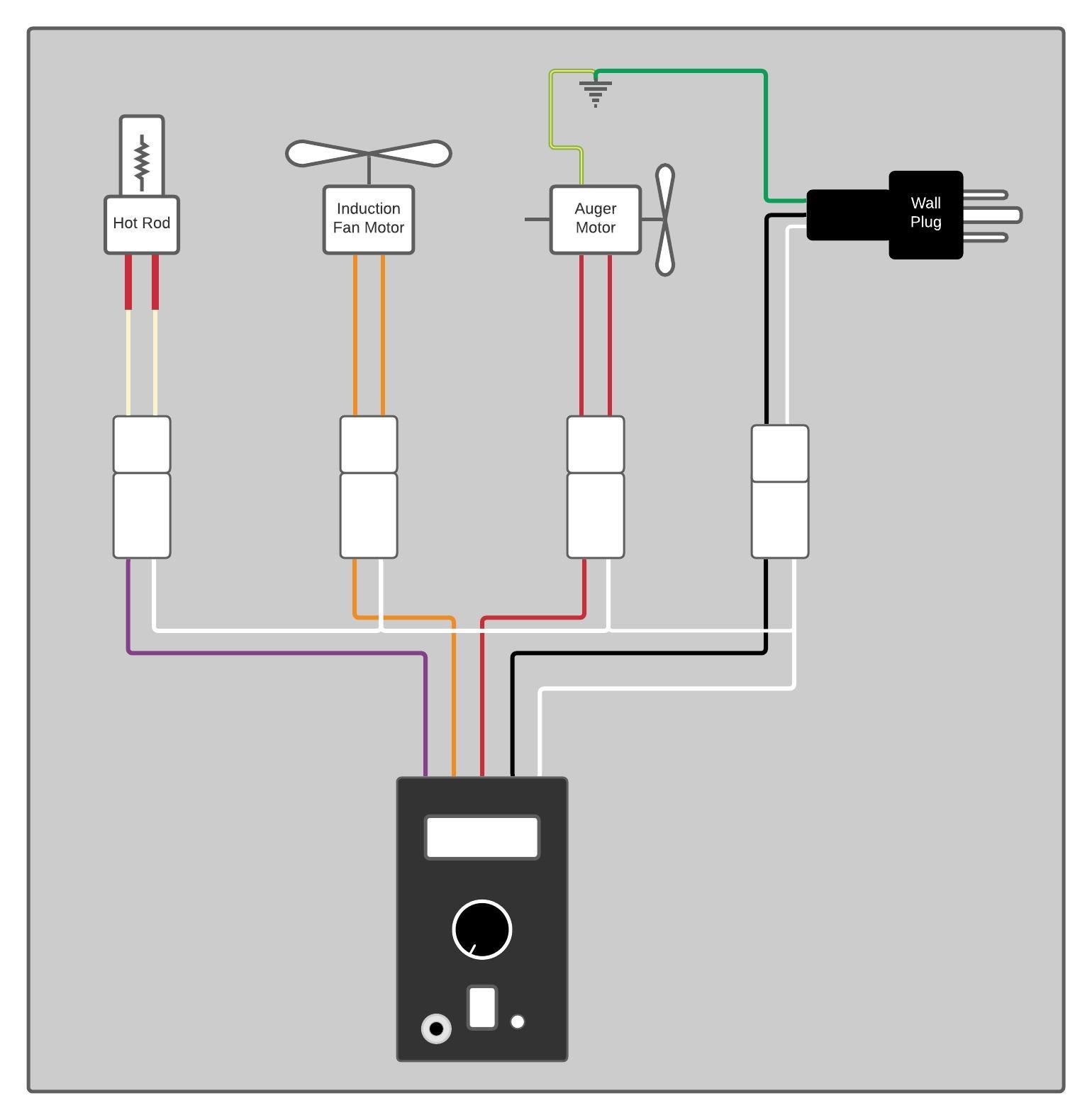 If the component continues not to work after reconnection and ensuring all the connectors are connected to the proper spots, or the controller goes black or does not work, call Customer Service for further assistance.