You can find your grill's firmware version in both the Traeger app and on your grill's controller.
How to Find Your Grill's Firmware on Your Controller
Finding your grill's firmware depends on which type of controller you have.
Firmware can be found on most controllers by navigating to:
MENU
SETTINGS
ABOUT GRILL
See the number next to, FIRMWARE
Find Firmware on a Touchscreen Controller
Go to your grill's Main Menu by pressing the controller's top-left menu button.

Scroll to and select, ABOUT GRILL


Your grill's About Grill page shows the grill's firmware and config versions.
Touchscreen grills have two firmware versions: DISPLAY and SOFTWARE.

How to Find Your Grill's Firmware in the Traeger App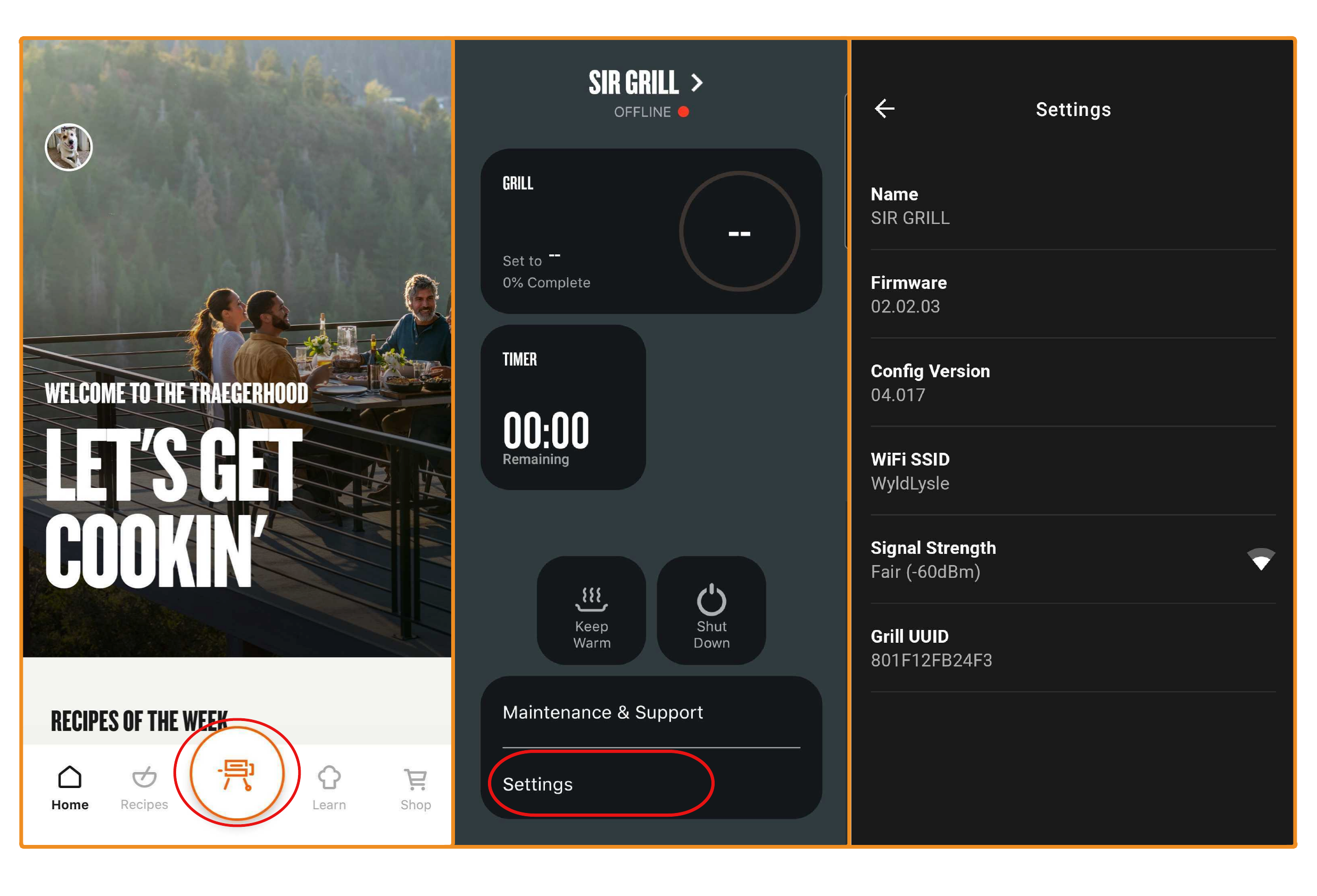 Tap on the grill icon at the bottom of the app's home page.
Tap, Settings.
Find, Firmware to see your grill's current firmware version.