Your serial number contains a lot of information about your grill.


WHERE IS MY TRAEGER GRILL'S SERIAL NUMBER?
The serial number is on the sticker underneath your hopper's lid.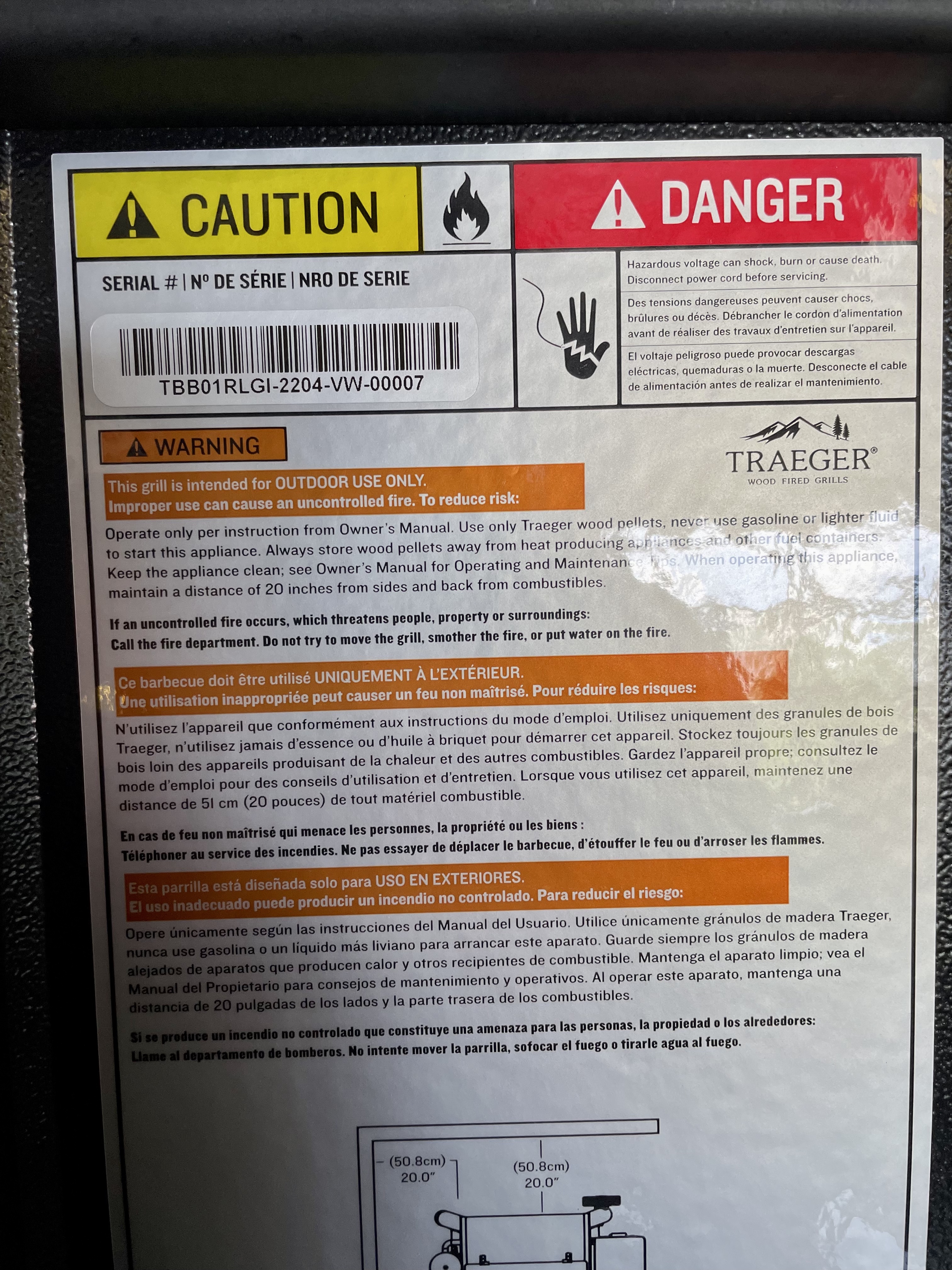 UNDERSTANDING YOUR SERIAL NUMBER
The serial number is comprised of four sections of characters, each separated by a dash (-):
Model Number
Manufacturing Date
Manufacturing Factory
Grill Number made of the specific model at the manufacturing factory
If you have any questions, please contact our Customer Service.