Information on Traeger's Induction Cast Iron Skillet, part of Traeger's ModiFIRE accessories collection, which feature sit cooking surfaces that sit securely on your grill grates to instantly expand your cooking possibilities.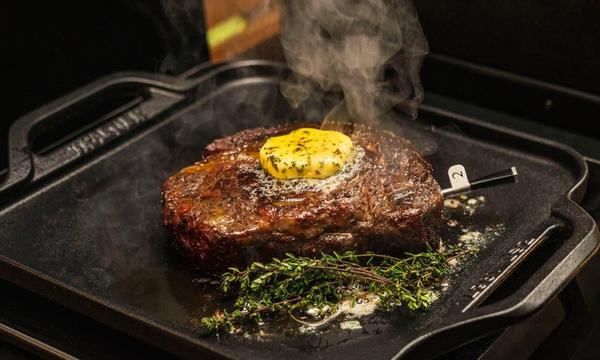 Induction Cast Iron Skillet Specs & Features
Engineered specifically for the Traeger Induction cooktop, this Cast Iron Skillet is perfect for finishing steaks with a screaming-hot sear, sautéing veggies, and more. It's designed to work seamlessly with Traeger Induction for premium performance, and it's made with enameled cast iron so it's ready to use right out of the box.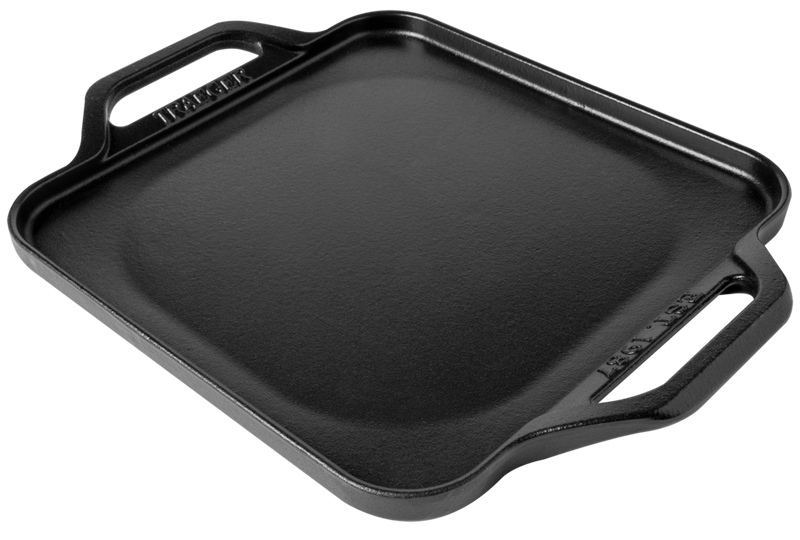 Dimensions
11.5" x 11.5"
Materials
Enamel-coated cast iron
Grill Compatibility

Works seamlessly with Traeger Induction Cooktop

Features

Enamel-coated cast iron is easy to maintain and ready to cook with right away
Dual side handles for easy placement and removal
Cast iron cooks evenly and sears well
Compatibility
The ModiFIRE Induction Cast Iron Skillet is the perfect size to fit on a Traeger Induction Cooktop.
Warnings
Do not drop skillet on Traeger® Induction Cooktop.
Never immerse or introduce hot cast-iron products into cold water. Thermal shock can cause deterioration or even cracks due to sudden changes in temperature.
Avoid impact with hard surfaces or kitchen utensils. A hard impact can cause damage to the enamel.


How to Season Your Induction Cast Iron Skillet
Unlike traditional cast iron, Traeger cast iron does not require a "seasoning process."
Before first use, wash the product with warm water and soap, and dry thoroughly.
Now it is ready for use!
After a few uses, you may see a patina (smooth, thin, dark film) on the cooking surface. This is the result of cooking natural fats and oils on the enamel surface. This is normal and beneficial, as it prevents food from sticking. Burned or sticky foods should always be scraped and cleaned from the surface.
How to Clean Your Induction Cast Iron Skillet
Clean with regular dish soap and water once cast iron has cooled to a suitable handling temperature. Avoid steel sponges or abrasive cleaners; rather, use a plastic scraper, stiff brush, or dish sponge. Dry with a towel.
Traeger enameled cast iron is dishwasher-safe, but the dishwasher will remove the patina over time.